If you're developing a content strategy for your company, you've probably decided how many blog posts or site pages you'd like to add each month, as well as what topics you'd like to cover.
Is this enough? Definitely not.
Aside from frequency and topics, there are several other factors that influence content marketing success.
On this page, we'll explain what they are and how you can use them to improve the effectiveness of your content.
1. Understand your target audience
First and foremost, you must understand who you are writing for. Before you even pick up a pencil (or, more realistically, open a Word doc), you should know who will be reading the content you will write.
You can begin with your company's general demographic, but you must go a little deeper.
Creating marketing personas is a great way to make your audience feel more personal, and writing for one person rather than a group is often easier.
Once you've developed these personas, keep them in mind whenever you sit down to write. What are their possible concerns?
What tone will resonate the most with them? What other questions do they have about your subject?
Pretend you're writing directly to another person, and your content will be far more successful.
2. Prioritize quality.
When planning your publishing schedule, it can be tempting to fill your calendar with a large number of posts right away.
While this is doable if you have a large team contributing to the writing and editing, it is always better to prioritize quality over quantity.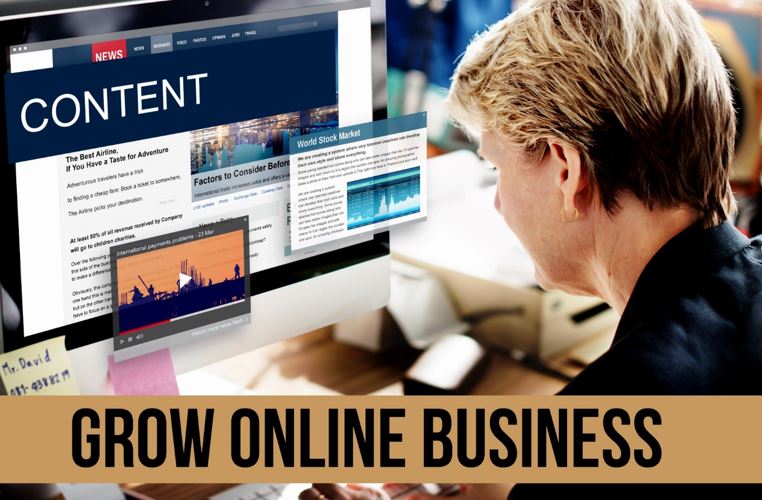 Not only is it difficult to keep up with your own strategy when you're churning out a high volume of posts, but it's also difficult to come up with genuinely interesting topics on a regular basis.
Unfortunately, many businesses resort to writing about topics that have already been covered by hundreds of other websites, providing nothing new or valuable to their audience.
You may believe that a topic is a good choice if other sites have written about it, but if it has already been thoroughly covered, you don't want to repeat what other writers have already said.
Choose topics that your potential customers are interested in learning about and provide your unique perspective on the subject.
We can say that there are some factors you must add to your content and we have mentioned them below:
Accuracy
Uniqueness
Authenticity
Error-free
There are several tools that can help you regarding this like if you want to attain uniqueness, you can go for a paraphrasing tool.
Besides maintaining the uniqueness level, you also have to ensure that the content is free of grammatical mistakes. Content with grammatical or spelling mistakes leaves a negative impression on readers.
Moreover, the grammatical mistakes ruin or completely change the sense of some words in a sentence. Therefore, it's recommended to proofread your content with the help of a grammar checker to maintain the quality of your written content.
3. Experiment with various formats.
Most of the marketers associate content with blog posts and article pages. And, while these are certainly content, they are not the only options.
Experiment with different formats such as infographics, videos, and even downloadable content such as PDFs as your strategy evolves.
You may discover that your site's visitors prefer something other than text, which can help you improve your strategy in the future.
A healthcare content marketing strategy, for example, may discover that users respond well to video.
As a result, they continue to produce videos to accompany their blog posts on procedures, recovery times, and other topics.
Experiment with formatting options as you continue to create blog posts and other written content.
Small graphics, bulleted lists, and more headings may appear to be minor changes, but they can help your readers better understand information.
4. Improve your content
Content can be a great way to get organic traffic to your site in addition to informing your readers.
Make sure that all of your content is optimized for one or two keywords, and you'll have a much better chance of attracting new visitors from search engines.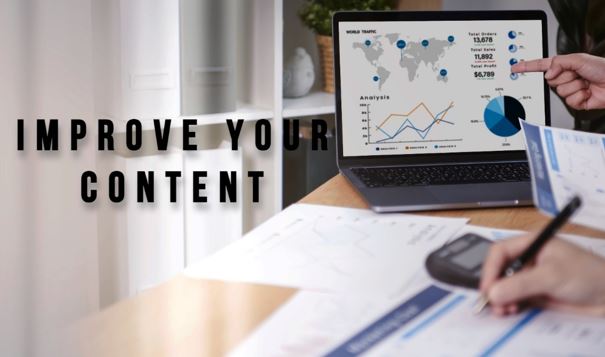 This is simple if your content is text-based. If you're working with visual content, such as infographics or videos, you'll need to put in a little more effort.
Include keywords in the title and headers of the page, and write a brief introduction to your topic. Then, make sure your file names and alt tags are optimized.
5. Assess and improve
Analytics, like any other online marketing strategy, should play a role in your content marketing.
This means that before you begin writing or designing, you must establish specific and measurable goals for what you want to achieve.
It will take time to see results, but as search engines index your content and you begin to build a following, you'll have a better idea of whether you're successfully attracting and engaging the audience you want.
Look for ways to improve your strategy as you assess its effectiveness. Are certain topics outperforming others? Is there a format that your audience seems to prefer?
Google Analytics can provide you with all of this information. Use that information to revise your strategy in the future so that you can meet your objectives.
Conclusion
Content marketing is the hidden art of persuading people through education and information rather than through deception.
Customers educate themselves on the solutions to their own problems, as well as why your solution is the one, they require.
Essentially, you're marketing to them by creating content that teaches, informs, and inspires them. There has never been a better time to improve your content marketing!