Despite the significant benefits the internet brings, revolutionary technology is strife with disadvantages. With the increased adoption of the web, more data is stored on online platforms. Cyber hijackers consistently employ various ways to whisk this information from your personal computer.
However, a computer in this aspect doesn't refer to only your laptop. Your smartphone can be considered a computer. Your smart car can be viewed as a computer. Even a smart home, if you own one, integrates several functions of a computer into itself.
The interconnectedness of these devices has led to a massive sharing of data. Data is precious and targeted by hackers. Cybercriminals create different tools to siphon banking, social media, and email information. These tools pose threats to personal computer users, and they include: PC viruses – one of the most significant known computer threats. Computer viruses act very similarly to the virus in the human body. It tries to change how your device functions via a user permission override. Ultimately, a virus duplicates itself, causing further destruction to your device.
● PC viruses – one of the most significant known computer threats. Computer viruses act very similarly to the virus in the human body. It tries to change how your device functions via a user permission override. Ultimately, a virus duplicates itself, causing further destruction to your device.
● Spyware – a tool used by hackers to observe your computer activity. With spyware, the software could be installed on your device. Usually, this malicious software could be used to monitor you or include your computer in a mass of interconnected bots. The data weaned from a computer can assist a hacker in blackmailing a victim for financial remuneration.
● Phishing – a risk PC users face solely on the internet. When a hacker attempts to gain your trust and have you divulge the login credentials of various online accounts, you've experienced phishing. A phishing attempt becomes successful when a victim plugs in the correct login details on the hacker's page.
● A Wi-Fi pineapple – a hacking tool that affects PC users. Technically, it can be used to get information from smartphone users too. Wi-Fi pineapples are utilized in the theft of data from public Wi-Fi networks.
Advancing your Computer's Cybersecurity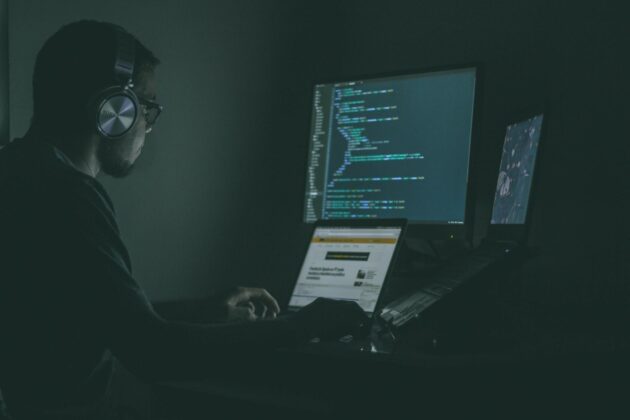 Update your Computer's Operating System
Perhaps the most critical tip is to update the operating system your PC runs on. Computer hijackers consistently try to find loopholes in operating system software. Fortunately, the minds behind the OS employ teams to find these bugs and make fixes before hackers exploit them.
Once this is done, an OS update becomes available. Nevertheless, the fixes only protect users that have installed the updates. Users of the previous version would remain vulnerable to hacking attacks.
If you use Windows, you can type 'Window's Update' in your search bar. Click on it and tick the 'Automatically Download Updates' button.
Search for Software Updates and Delete Old Software
Your PC cybersecurity doesn't stop when you update your OS. It would help if you watched out for the software you use too. Remember that an operating system is a software, and your apps should be treated in the same manner.
This cybersecurity tip is twofold. The initial process starts with you searching for updates to your apps. An app with an active cybersecurity team should provide patches at least once every few weeks to a few months. Once you get these updates, install them. Note that you should also search for internal software updates like plug-ins for your apps.
The second process would be to remove obsolete software. An app extension or program that hasn't received updates in 6-12 months should get uninstalled. You could decide to install app updates too automatically.
Drive off Hackers with a Network Security Tool
A network security tool protects your internet activity whether you're using a home router or public Wi-Fi. Potentially, your online account credentials could get exposed if you use the wrong network. That could lead to your data being sold to malicious entities that want it.
However, when you use a network security tool like a VPN, you'd receive complete protection. You could be on hacked Wi-Fi and get shielded from the data hijacker's prying eyes. For home routers, you can install the VPN directly, protecting every user connected to the network.
When you want to use a public Wi-Fi network, you'll have to download the software on your PC. To use a VPN for PC, you'd have to connect to any of its numerous virtual locations.
Activate Encryption Software
Encryption software is designed to provide more protection to your computer. Hijackers found a loophole with Windows account locks, bypassing them with an alternate OS.
Windows users, however, do not need to stray too far to get encryption software. The OS comes with BitLocker, a tool that secures your hard disk data from hackers. Mac users can use the default encryption software in the form of FileVault.
Backup your Computer System
Backing up your computer system isn't meant to protect your computer but to mitigate the effects of a hack. If you get hit with ransomware, your entire data could be gone in a second.
To protect your information better, you need to divide your backups into two parts. The first part must consist of an external hard drive that saves sensitive information available on your device.
The benefit associated with this is that it's easy to restore. However, the major con is that you'll have to connect the drive to your PC's USB port when you want to make fresh updates. This pushes you to take the drive out of its haven, making it vulnerable to theft.
The second part is the cloud backup. It might involve a monthly or yearly fee, depending on the size of your data. The advantage of a cloud backup is that your data would be accessible anywhere in any part of the world.
Final Thoughts
Computers spend a lot of time being connected to the internet, which poses a security risk. Hacking tools like viruses, malware, and Wi-Fi pineapples attempt to draw data from your PC. To prevent them, you'll have to update your software, get a network security tool, and use encryption software.